Video
Learn what "Imposter Thoughts" are, and how you can start to overcome them.
Emotional Obesity affects people of all ages and from all walks of life, keeping them from realizing their most authentic selves. Life is light, easy, and fun when you're living authentically. Learn how you can let go of what's holding you back, and rekindle your inner spark today.
What is Emotional Obesity?
Play Video
How can it affect you?
Play Video
Emotional Obesity
Why is Emotional Obesity so Important?
1 You will feel better
Our emotional health touches nearly every aspect of our lives - from our relationships to our careers - BUT most people aren't aware that paying attention to the quality of our thoughts and feelings will change us -- and our lives -- for the better.
2 It's easy to do
With a little bit of self-awareness, honesty, and good advice, you can fix Emotional Obesity. Through easy-to-follow workouts and nutritional plans for your mind, you can become emotionally fit.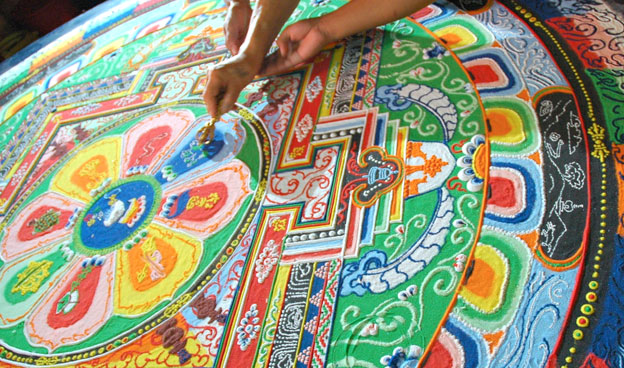 3 These are proven solutions
I've coached people from all around the world to successfully get the lives they want. From Plato to Rumi, spiritual and philosophical texts have cured Emotional Obesity for 5,000 years. Now, it's time for you to do the same.
Coaching
Why One-On-One Coaching with Me?
I've helped numerous clients live the life they want, overcome personal struggle, and live a lighter, freer life. I've taken proven solutions - from a fusion of modern and ancient philosophy - and helped people be their best, most authentic selves.
But more importantly, I know how to help people down the road because I've walked it myself.
I know what it feels like to be frustrated, stressed, and overwhelmed. From running my own multi-million dollar business to teaching yoga, I've been through quite the emotional roller coaster.
I was leading a life that was "successful" by all conventional definitions of the word, but inside I felt deeply unfulfilled. I felt like I wasn't living a life that met everyone else's expectations but my own -- I wasn't being true to myself.
Desperation drove me back to my roots. I dug back into the philosophy and texts of the ancients that I used to love in college. I researched and researched to help solve my own problems and answer my questions: What makes a good life? How can I live in a way that feels authentic? How can I begin to live a life that feels lighter and easier? And how can I find fulfillment as quickly and effectively as possible?
My quest to uncover a better, happier life transformed me – and it can transform you too.
If you're interested in getting personal guidance on how to fix your own issues, send me an email. You'll receive one-on-one guidance, personalized emotional workouts, built-in accountability, and timely check-ins.
Whatever issues you need addressed, with a little bit of honesty and hard work, I'll get you there.
Do you want...
To find your dream career or relationship and feel fulfilled than you ever thought possible?
To go from emotionally obese to emotionally fit by shutting out Imposter Voices?
To figure out how to take on new behaviors and transform yourself?
To finally lighten your life and live as your authentic self?
To improve your mental health: less anger, anxiety, fear, resentments, shame?
What people are saying about Laura Coe
I know the time, energy and thought that goes into those emails(blogs) ~ you have a gift of writing, no smoke!

-Mandy Pratt

Owner, Results in Coaching

The power of having a proven successful woman guiding you through the terrains of your own path is by no small feat remarkable. Coe's coaching work get passed all of the hoopla and the catch phrases and what's spoon fed to us, and breaks through to the core of how to realize your most wildest dreams. I've never had the encouragement from anyone that was also backed up by a direct path to knowing success. Her approach is clear, direct, straight forward and with an arm around your shoulders!!

-Bridgette Alexander

Art historian, Writer

Laura has the rare gift of knowing just what you need to hear at just the right time. Her insights, support and advice have been a tremendous help. I would encourage anyone considering a coach to give Laura the opportunity. I'm very glad I did!

-Founder

Brand Design Agency

Working with Laura was a powerful learning experience. Her approach to emotional wellness equipped me with a set of practical tools that I use daily. Her wisdom and energy had a positive impact on my life, and I highly recommend connecting with Laura

-Patrick Keane

Entrepreneur
Book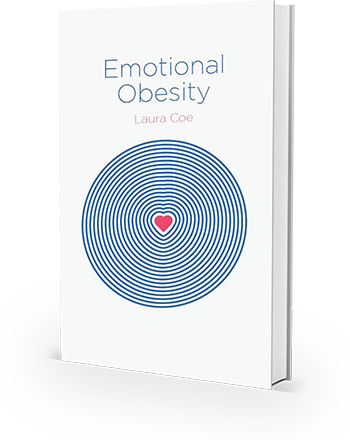 Emotional Obesity
the Book
Every year, we spend millions of dollars on healthcare and beauty systems. Our days begin with teeth brushing, hair combing, and perhaps even exercise. Even if there are still many who need persuading or incentivizing towards participating in such routines, there is a general consensus that these self-care rituals are good for us.
But when it comes to our emotional health, we are taught from a young age to "get over" our feelings, and yet in reality most of us just stockpile them, carrying their weight throughout life. Even though we are not conscious of them, the feelings are weighing us down from the life we want to live. The messages they create—of not being good enough, not worthy, undeserving–become the guiding principles of our lives. Our goal is to become aware of our feelings. Then subscribe to the habit of daily rituals for our emotional health, just as we have for our physical health. By doing this we can free ourselves from the destructive and unresolved feelings of the unconscious mind and begin to direct our lives from our authentic self where our true passions and desires reside.
More about the Book
Buy it on Amazon
What people are saying about Emotional Obesity
With honesty, authenticity and humor, Laura Coe gives us a model for personal empowerment and growth that anyone can follow. It's a diet for the soul that leaves you full rather than hungry!
-Laura Berman
LCSW, PhD, Sex and Relationship therapist
With clarity, humility, humor and most of all, deep insight, Laura offers that rarest of finds, a model for rethinking our lives that at once surprises and rings true, all at the same time.
-Justin Richland
Associate Professor of Anthropology and of the Social Sciences in the College
I was a little concerned this book was going to be woo-wah, tell me abstract/useless advice (believe in yourself!) or repackage common sense. This book does none of that. The writing gets straight to the point, there's no non-sense, and despite the cover, guys will like this. I'm a guy and the content here resonated.
-Mohnish Soundararajan
College Student
This book is a keystone tool for anyone seeking to be their best self and live the life they know is possible.
-Ted Gonder
Co-founder and Chief Executive Officer
Previous
Next
About Laura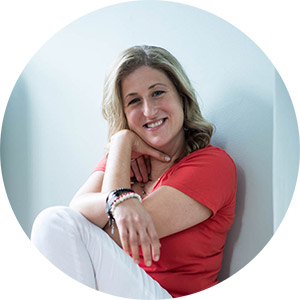 Send Laura an Email
I am Laura Coe
I am an author, coach and happy to say I am finally living a life that is perfect for me. But that was not always the case…
Several years ago, I was 30,000 feet in the air with tears running down my cheeks. On the surface, I had everything most people would associate with success: I'd built a multimillion dollar business and sold it to a Fortune 500; I had a loving partner and a beautiful three year old; I was even teaching yoga classes on the side.
All the boxes were checked…but underneath, something still wasn't right.
Why was I unfulfilled even if I had achieved the things we equate with success? Because my pursuit of success wasn't based on an inner sense of purpose or fulfillment but on others' definitions of success. These so-called "successes" had piled on in layers over the years until I had lost my true self somewhere deep inside. I had become emotionally obese. But what was I going to do about it?
On that one plane ride I made the most important decision of my life. I committed to finding my true self.
Through a daily emotional workout routine, nutritional thoughts, and other tools, I learned to peel back the layers, shed the emotional weight, and learned TO be happy. I made a commitment to a new way of life, a commitment to finding my very own true path.
Now, I spend my time sharing those lessons and emotional fitness tactics as a certified coach to help other people–just like you and me – to get in the best emotional shape of their life.
Are you ready?
Contact
Get (en)lightened with Laura today!